You're going to love it here
We spray properties to kill and repel mosquitoes and ticks, and our customers love us! We have locations throughout Canada. You can work in your hometown or live somewhere interesting for the summer. You will have all the training and support to be successful, and all the independence of managing your day to give you the perfect balance. We are leading the Canadian market, be part of the success story!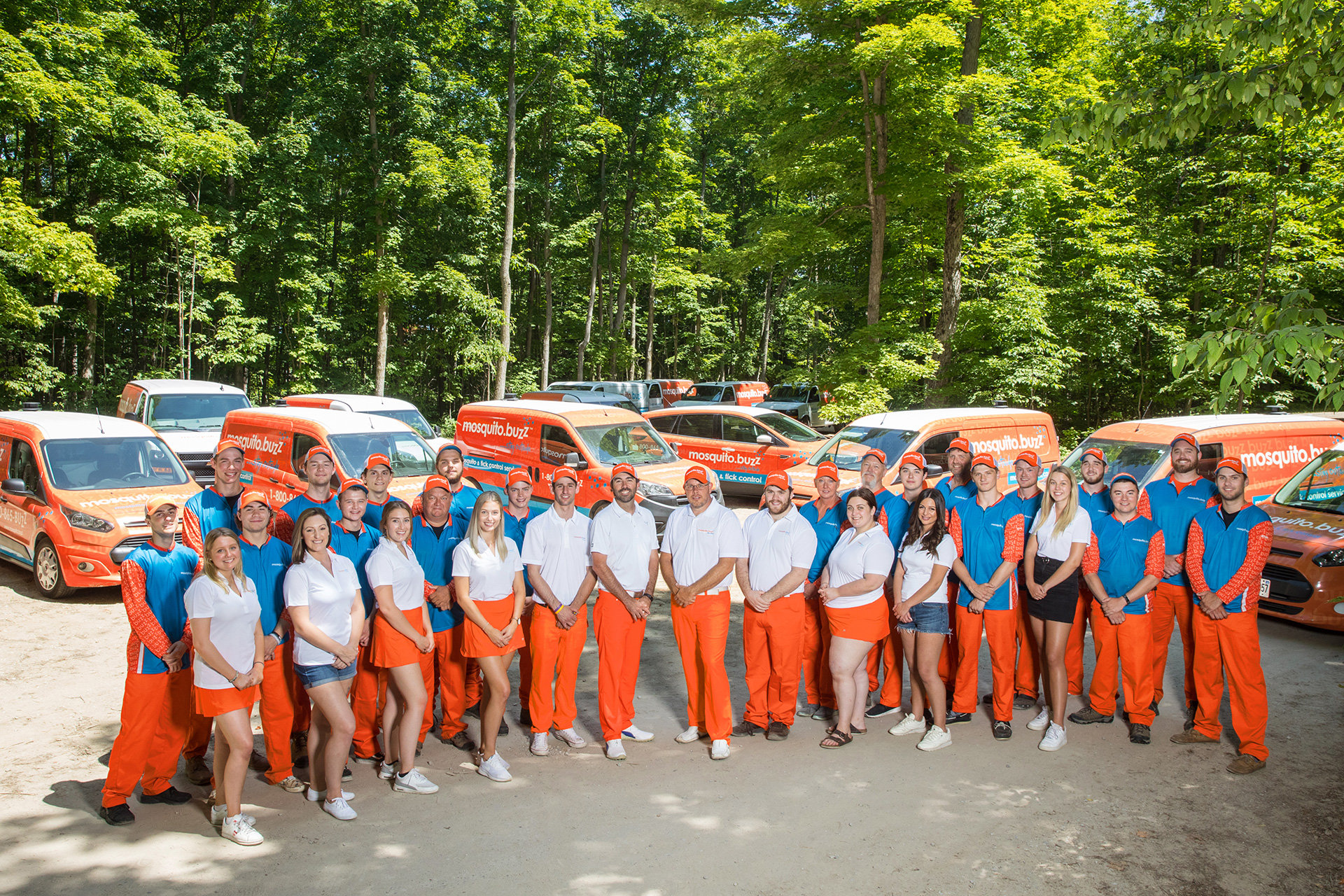 Career Path
If you're here for a short time, we'll give you the foundation knowledge to do a great job, and the opportunity to develop some critical skills that will transfer into any business environment, wherever your career path may take you.
Customer service, sales, problem-solving, independence, logistics, and marketing are all the soft skills you will learn while at mosquito.buzz that you will carry with you into future careers.
If you're here to develop a career, we have a path already mapped out for you.
Many of our corporate operation managers started on a truck in University, and many of our franchisees were employees before making the investment into buying and building a business of their own.
We have big growth plans, and those plans require great people to execute. Maybe you are the next one?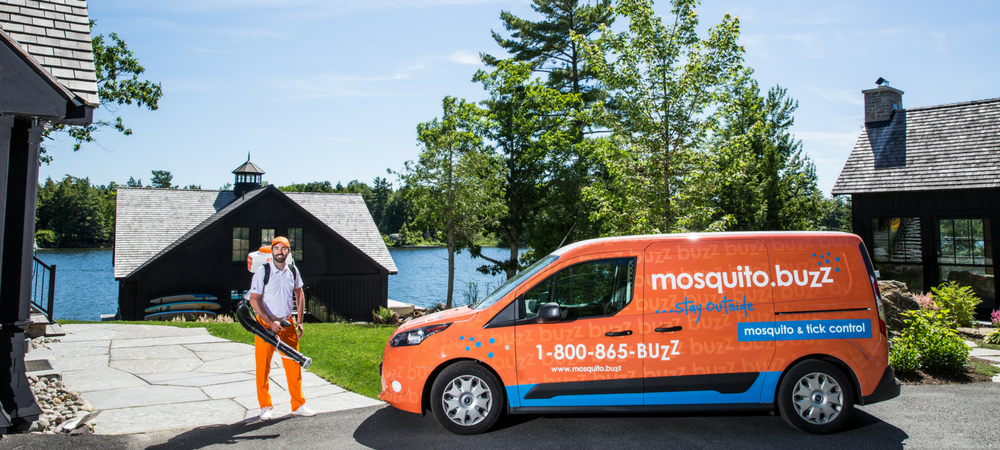 What our staff has to say:
"There is truly no better seasonal employment opportunity. Mosquito.buzz is filled with nothing but outstanding people who pride themselves in hard work, honesty and friendliness. From the office staff to the technicians, everyone is welcoming and genuinely kind. Mosquito.buzz provides an independent work opportunity where you can obtain many skills along the way. My favorite part about the job was getting to drive through beautiful cities and towns and getting to work in the outside environment everyday! Mosquito.buzz is a company that is extremely good to its employees, including great pay and above all, respect." - Hunter Murphy, 2020
"This has been the best summer one could have during a pandemic. I got to work at beautiful properties and deal with very kind customers (and often cute dogs and horses). Very supporting upper management at all times." -Dylan Heisz, London ON
"Amazing place to work! The office staff are amazing and always there to help! Supervisors are spot on and are always a call/text away! Teammates always have each others backs!" - Reese Aubrey, Kawarthas
"Working for mosquito.buzz has been a rewarding and fun experience. Working independently and as part of this amazing team is a perfect opportunity for Summer students or a strong retired person who wants to get out and enjoy the outdoors. -JoAnne Wade, Lindsay, ON
"If you are a strong independent worker who enjoys responsibility, this job is for you. The company is extremely supportive and helpful, without being overbearing on the day-to-day. Whenever there was an issue, they were there to help in an instant. You get to spend a lot of time doing your own thing, which I think is really different from a lot of jobs. You also have very flexible hours, as you can work based on your routes. I would recommend this job to anyone who is great at working independently and has good time management skills." -Mat Mol, Winnipeg 2019 & 2020
"I really enjoy working for mosquito.buzz, the freedom this job provides was very refreshing, as well as seeing beautiful landscapes and nature everyday! The other staff are very kind and helpful. Very great company to work for." -Mitchell Miller, buzz class of 2020
"This is a fantastic place to work, I love the flexibility of the hours and independence of the job. my superiors always treat me with respect and make this a fantastic workplace. it's a lot of work but it's also more entertaining than any other similar job." -Lucas, 2020 "Toronto mosquito control team"
"It's a fantastic place to work, even for old guys like me. You get to see a lot of amazing properties and beautiful country. Great summer job!" -Danny Therien, Huntsville mosquito.buzz team
"Great company to work for with some of the best co-workers I've ever had the pleasure of working for/with. Great training and opportunities to learn!" -Chris Copeman, 'Gods Country'
"I would highly recommend working with Mosquito Buzz! This has been by far my best summer job and I wish I would have discovered them years ago." -Daniel. 2020
"Professional environment, easy to work with company. Great summer job" -Harrison Laugalys (Queens)
"This is by far the best place I have ever worked! I have worked some awesome jobs (including summer camp) and mosquito buzz is the best! I always feel appreciated and taken care of and I know I can look forward to a fun day in the office with great people!" -Amanda Ianno (York)
"Mosquito Buzz is an excellent company to work for. It's fun to sell a product that actually works and will benefit the customer as well as improve their overall summer experience. They're extremely flexible and I have felt like a part of the family since day one." -Leah Steele (Humber)
"Working here is fantastic, you're really valued as an employee and are compensated more than fairly. Overall great experience, would definitely recommend." -Lucas Ianno (Laurentian)
"Mosquito.buzz is a fantastic employment opportunity. Flexible hours combined with a great management team makes for an excellent work experience. I would highly recommend mosquito.buzz for any hard worker searching for employment." -Jordan Cernanec (U of W)