What Our Clients Say About mosquito.buzz
Southern Ontario and Cottage Country
Brockville / Kingston
Halifax / Moncton
Ottawa
Saskatoon
Sault Ste. Marie
Sudbury / North Bay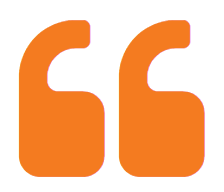 We are not only impressed with the amazing service and results, we are also thoroughly impressed with your professional, courteous and diligent staff. Thank you!
Michael
Acton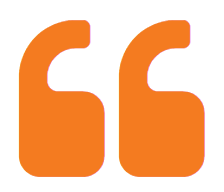 it really seem to work and your technicians are totally professional and very polite. Great to be able to use my backyard all summer!! THANKS MOSQUITO BUZZ! You folks ROCK!!!!!!!
Chuck
Acton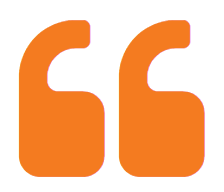 The product was amazing and kept the mosquitos away all summer. We didn't want to believe there was anything out there that could do that, but this product actually does what it says.
Michelle P
Barrie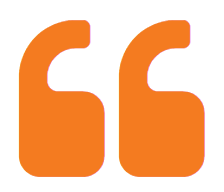 Friendly people
Rhonda And Mike
Angus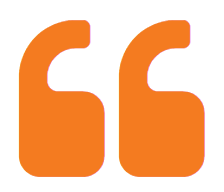 Tech was great! Works hard and efficiently
Sandra
On lake Ontario!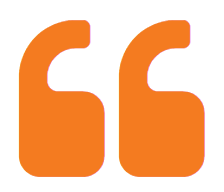 The mosquitoes are gone!
Jon W
Fonthill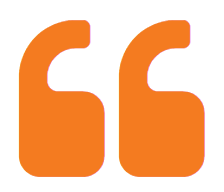 "It WORKS!! I was able to re-gain use of my entire outdoor space - even in the evening and early morning. As soon as it seemed like the little blood suckers were back (not hordes just the occasional little critter) the orange truck would be in my driveway and the problem was avoided.Timely, reliable service. Polite conscientious technicians. If a reschedule was necessary (too many dogs playing outside) it was always easily handled. Good communication if weather prevented a scheduled application. A top notch company. Well worth the money. I will be a customer forever!!"
Katherine M
Barrie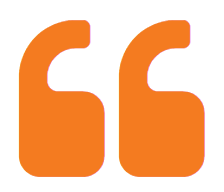 I've been very happy with the service and the product! After we started using this service, not one bite! I will be using them again next year!
Linda B
Acton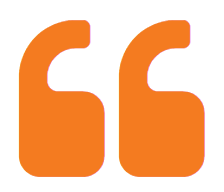 I was not convinced that it would work but ..... WOW!!! It's amazing. Our property is wet and always has a tone of mosquitos and this took them all away. Absolutely amazing. Will definitely do this every year
Sue P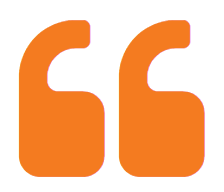 Finally got to enjoy our yard after 12 years! Could not believe the difference it made. I have recommended your service to numerous friends. Thanks for the excellent service and follow up. Looking forward to using your product again next year.
Roland G
Erin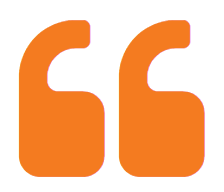 Your team always does a lovely job. First you made our wedding so memorable last year!! It was perfect. Not a single mosquito in sight and that is incredible for an August wedding. This summer season we have been enjoying the outdoors a lot more because of you. Thank you for everything.
Urv J
Smithville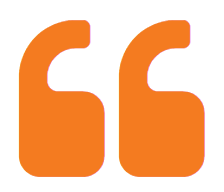 On time. Direct follow up with the customer. Excellent protection. In other words, everything they advertised.
Wayland P
Puslinch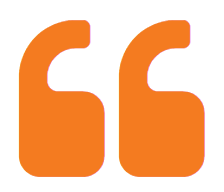 The workers are so friendly and efficient. The product works!!!! We were never able to be out on our deck in June and July. Now it is a pleasure.
Catherine D
Gravenhurst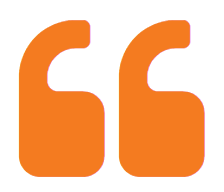 After the monsoons of this spring you've finally gotten a hold of the mosquito problem for us. Haven't seen one in weeks :)We're now back outside! Thanks so much.
Lynne T
Fenlon Falls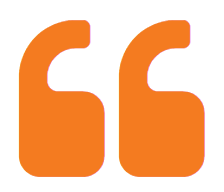 They are very effective and service is consistent. They show up when they say they will and the mosquitoes are gone!
Sharon D
Bracebridge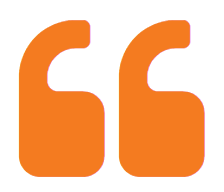 Since the services provided by Mosquito.Buzz we have been able to enjoy the outdoors from dawn to dusk.
Frank Doto
Toronto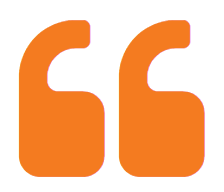 We have been totally thrilled and have past on your name and number to all our friends, Great service!
Wendy G
Port Carling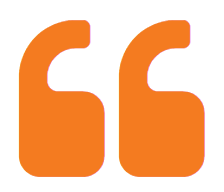 Came to my house twice as per contract and left a sign in two different locations so I knew they had been there and the evening of our event NO MOSQUITOES!!!
Ingrid O
Kawartha Lakes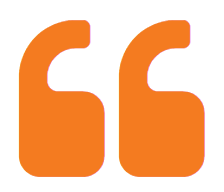 Made our summer! Dining outside all summer long!!
Yvonne B
Dwight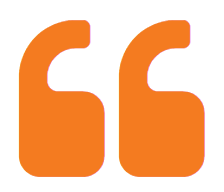 Because of the flooding this year we knew the mosquitoes would be really bad. Decided to try Mosquito Buzz and because we did we have been able to sit outside. As any product they can't get rid of all but I have to say I have seen three mosquitoes since June on our deck. Would highly recommend.
Sheila D
Bala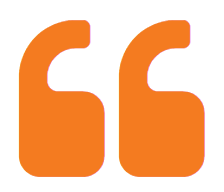 They work and the people are customer oriented.
Scott P
London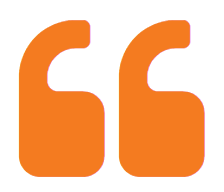 We love the service we are getting. Its been a tough year with all the rain for you guys but it's been great! the odd mosquito but over all great. I have recommended your service all the time actually 2 signed up this year. Keep up the great job. would not want to live here without it now we no the difference think this is our 3 season.
Sanda M
Breslau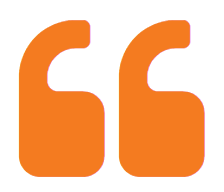 Whatever it is that you are spraying, it really makes a huge difference in the mosquito population. Also, your customer service is exemplary, when I ask for you to come back to repeat a spray, there is never a question and it just gets done.
Perri-Anne M
Baysville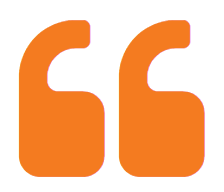 Having our home situated in the middle of a forest, we figured we were doomed to be tormented by mosquitos. After trying almost every method known, I stumbled upon the Mosquito Buzz website. I read the reviews and figured we should give it a try.HOLY WOW!!! I can not get over the difference!!! We went from having to run from our house to the car and being swarmed and attacked by mosquitos, to virtually nothing. I am so relieved that we are now able to enjoy being outdoors and not have to bathe in repellent and afterbite. The staff and service is top notch as well. I would recommend this company to everyone!!
Holly M
Acton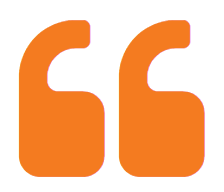 It works! They are professional, conscientious, timely. We could be outdoors during the peak "feeding" times without issue. The timing of the applications is perfect. They communicate well if a scheduled application has to be changed due to weather. Excellent company, employees and product.
Kathie M
Barrie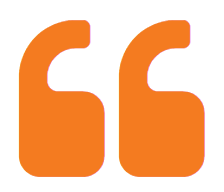 Very effective. Just had them come in on Friday for the first time on a short notice for a backyard party for Saturday on our 2 Acre property. Almost no sign of mosquitoes after their service. Everyone was able to enjoy outside. Thank you guys for the awesome service.
Inderpreet S
Bolton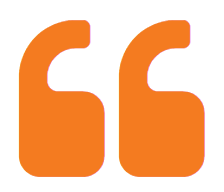 I had my first treatment last week, and the results were amazing. The first night I sat outside at 9:00 and not one bug. This spring has been horrendous for insects and I had to do something. Your technician, Rob, was in the neighbourhood and was kind enough to speak to me and answer all of my questions, and I signed up on the spot.
MJ S
Huntsville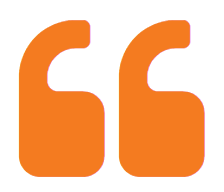 Awesome product and great service! It goes a long way to reducing the mosquito population around our home. Well done!
Ellen T
Gravenhurst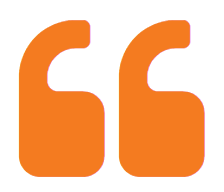 What a seamless process. James came to the door to introduce himself. He answered a couple of my questions and then headed to the backyard, which is in a reverse ravine setting, to spray. He told me to give it 30 minutes once he was done to enjoy the backyard. No more mosquito coils to keep those pests away! So far an awesome experience.
MK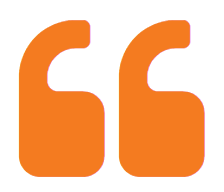 Your products for Ticks are the only thing that allows me to go outside on our yard. Freedom of Ticks is a huge factor as I get more on me than our dogs. I tell everyone about Mosquito Buzz and seeing as the ticks are spreading like wildfire, I have people now asking me who treats our yard. The service we receive from them are super friendly, highly professional and courteous!
Virginia M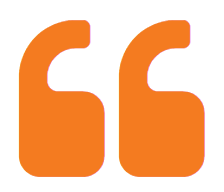 The mosquito's this year were the worst I've ever seen, our dogs didn't even want to go outside. Since having our property sprayed, we can all enjoy the outdoors again! I highly recommend this service and we will definitely be getting this done again next year!
Vicki E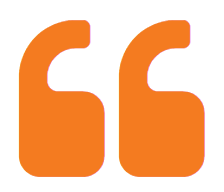 Prompt and polite service which was effective and efficiently got rid of the darned ticks from our back and front yards. I can finally enjoy my deck and not be worrying about Lyme disease every time I flicked a tick off ! My puppy is super pleased as well!
Leelaas L
Hamilton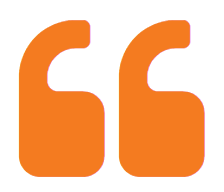 Excellent process and it works! We back onto a wooded area so our yard was a mecca for the pesky insects. Now we can sit out at night without being the main attraction.
Christina R
St. Catherines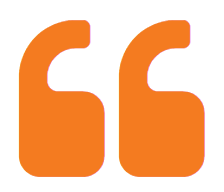 My kids used to play outside and be covered in bugs!! Now, I can let them play outside well into the evening and they're not being eaten alive!!! I'll never go a summer without this stuff again!!!
Lauren F
Woodstock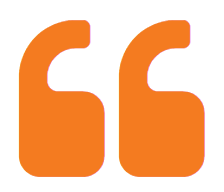 Since they have sprayed not a single mosquito on an acre of property!! I totally recommend there service!!Awesome thank you!!
Mark D
Milton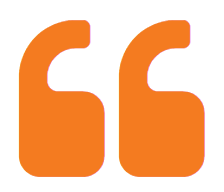 Love walking my dogs at night without getting swarmed by mosquitoes.
Gurdeep P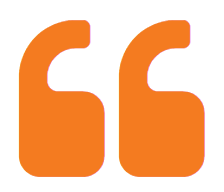 We have been using the services of Mosquito Buzz at our family cottage in the Kawarthas for two years now and have been very impressed by the decrease in the number of mosquitos on our property. We also opted for the tick application as we have a number of young children and dogs visiting our cottage and were equally impressed with the results of this application. I would highly recommend the services of Mosquito Buzz to anyone who wants to enjoy the great outdoors without these pesky and dangerous mosquitos and ticks.
Leslie P
Lakefield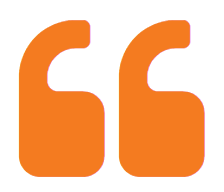 After moving to our dream house in the country 12 years ago, we are now finally able to enjoy the outdoors after 6pm. The mosquitos have been so bad that we have not been able to enjoy the outdoors like we normally would. After just 1 application we noticed a considerable difference, the very next evening we had friends over for a BBQ with no mosquitos in site, what a terrific product! Wish we had done this a lot sooner. I was sceptical, but now I am a believer. Great product, great company, fantastic follow up, worth every penny!
Roland G
Erin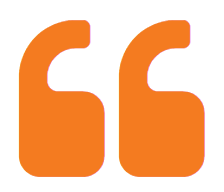 Living up near Algonquin Park, we weren't even able to enjoy the outside in the evenings up here, let alone the really bad months of May and June. What a difference Mosquito Buzz made! This was the most time we have ever spent outside in the summer. Everyone was so knowledgeable and the service was excellent - always showed up on schedule, which made it really seamless for us. We recommend this to everyone we know! Thanks again.
Shannon P
Algonquin Park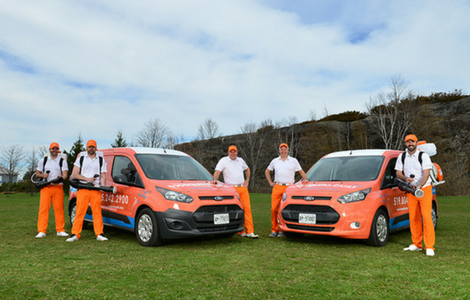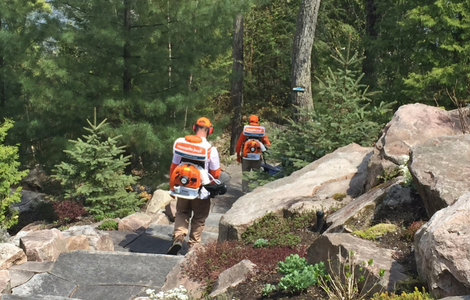 I read about this service and thought, why not! We couldn't enjoy the cottage as the mosquitoes were so bad. Just a run from the door to the car we'd get bit! The first time Mosquito Buzz came out and provided their service to us it was amazing! Not a mosquito to be had! Since then we have been able to enjoy the outdoors day and night! You won't be disappointed!!!
Lynne Tyler
Hi Steve, Just a quick few words of praise for Michael, the technician that serviced my property yesterday. His over all customer care was great and I was especially pleased with his professionalism and communicative nature. My first impression was very positive and I look forward to our continued partnership as we bring my Mosquito and tick problem under control. Thanks,
B. Jordan
Smithville, ON
Just a quick note to tell you how impressed I was with Hunter Murphy. He arrived today to spray my cottage property for the first time this year. What a nice young man! Very courteous, pleasant, competent, efficient, knowledgeable. Having spent 30 years hiring and managing a large staff of folks at all levels, I wanted to compliment you on your recruitment skills! What a great representative of your company. Best Regards
John Gilbert
Port Severn
I was first introduced to Mosquito Buzz last year in September when they offered to spray my Norman Doud Estate Stables property which was the site of the PLCA Hoe Down. Prior to that spray, we had a summer of dive bombing mosquitoes that made evening time unbearable. The night of the Hoe Down and the weeks that followed were the most pleasurable outdoor evenings of the summer thanks to the treatment! what a difference! Thanks so much mosquito.buzz!
Doreen Tschanz
Puslinch
Living up near Algonquin Park, we weren't even able to enjoy the outside in the evenings up here, let alone the really bad months of May and June. What a difference Mosquito Buzz made! This was the most time we have ever spent outside in the summer. Everyone was so knowledgeable and the service was excellent - always showed up on schedule, which made it really seamless for us. We recommend this to everyone we know! Thanks again.
Shannon Phillips
We were very pleased with the service and performance of the barrier spray. Without this service we would have been unable to enjoy the outdoors during the summer season. We have used this service for 2 seasons now and Mosquito Buzz personel have been very responsive, personable, and professional We had previously used another company that offered a similar service and they proved to be very unreliable. We highly recommend Mosquito Buzz.
Barry F.,
Bala
Honestly, the sevice was great. The recommended time between applications, was very close, thus not allowing too many mosquitos to try to grow again. Our backyard has alot of greenery and are situated close to a Conservation area. So sitting outside after 8:00 was not possible unless we sat in the Mesh covered gazebo. We were very impressed with the product, and would tell anyone who is sceptical, like i was, to give it a try.. you wont be disappointed. I will be using the product again next year. Thanks again for a great summer with 95% less mosquitos.
Bill H.,
Brampton
I feel that your company excels in their service, product and advice in explaining to their customers the important information regarding their product. Appointments are kept when advised by your offices and the reminders are very welcome to most people. Also, I would like to comment on your personnel - very pleasant and respectful in answering any queries posed to them. Congratulations.
Diane F.,
Wasaga Beach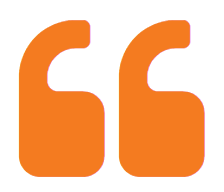 Excellent service! Barely any mosquitoes in our yard during the summer.
Shawn Gusz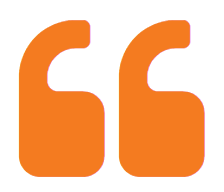 I used to get eaten alive if I spent more than 5 minutes outside. We tried the mosquito control service after a friend told us about it and have never been so happy. I have yet to get a mosquito bite since.
Charlene S.,
Little Lake, Port Severn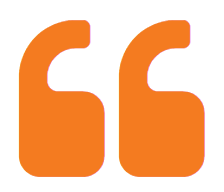 EXCELLENT SERVICE!! AMAZING PERSON These Employees (Amanda & Leah) are really the definition of a gentlewoman as well as professional. This is the best customer service I have ever had the pleasure to meet. They was a totally professional in every way. Best of the best. Many thanks.
Shirajul Bhuiyan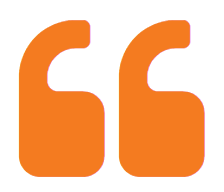 Not only was the service extremely effective in ridding our yard of mosquitos, it was also effective in lessening the number of black flies and deer flies. Won't go a year without using your service.
Michael Polson
Minesing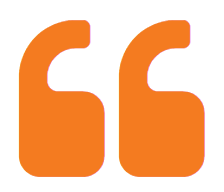 Our daughters outdoor wedding couldn't have been more enjoyable. We literally didn't have any bugs! We are so happy there were no mosquitoes all day long.
Bob S.,
Lake Muskoka, Bala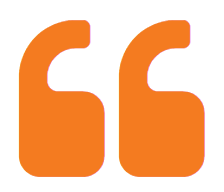 We have spent hundreds of $$$ on mosquito magnets and nearly every other contraption to keep mosquitoes away at the cottage with little to no success. We couldn't live without mosquito control service. No mosquitoes all season long.
John T,
Drag Lake, Haliburton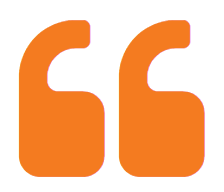 Everything was great. We were impressed with the service. Only had 2-3 mosquitoes all season long.
Tania Cowley
Bracebridge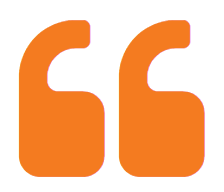 Great Service, excellent follow through and follow up!
Lisa Wasylyk
Eagle Lake, Haliburton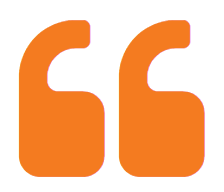 Your technicians were wonderful. Informative and approachable. The applications were effective and 'non-intrusive". I can offer no improvements. I was very satisfied.
Jill & Rolly L
Woodstock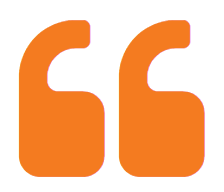 Your company was easy to be with. If I had any questions, the technician or a representative, via email, was always helpful.
Tammy Kirkwood
Orillia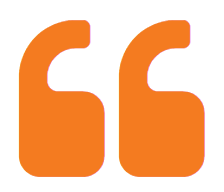 Overall I am happy with your services. You reply to emails promptly and arrive at scheduled appointments.
Trish Gill
Lisle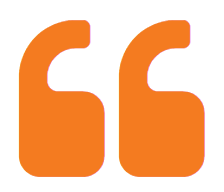 We have found it very effective.
Lynn Blanchard
Bracebridge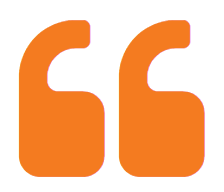 I was very impressed with your product, I hope you will maintain the monthly option as some months require treatment more than others. We back onto woodland and control was very rewarding.
Wendy Senior
Guelph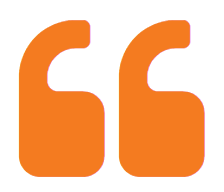 Mosquito.buzz delivered exactly what they said they would do. Absolutely no mosquitoes. I am amazed it works as well as they said it would. They made me a believer.
Deanna R.,
Sturgeon Lake, Lindsay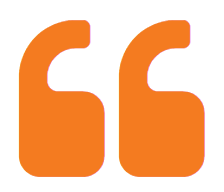 First year of use and appears that it was a significant improvement in controlling mosquitoes...sure beats maintaining 4-5 Mosquito Magnets!!
Brenda C
Torrence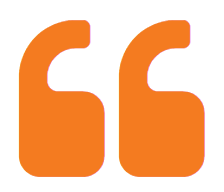 Service was well done. I have no concerns.
L. Rhone
Whitby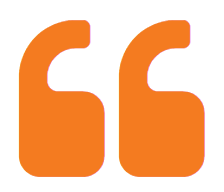 Friendly staff and I like the reminders of upcoming visits.
Benita L.,
Wasaga Beach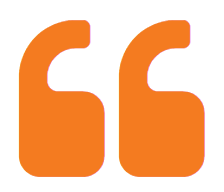 Nothing really. You lived up to your promises, and communicated regularly and clearly on what services were being performed and when.
Leigh C.,
Puslinch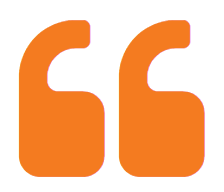 We have been very happy with your product and your staff.
Rinn B.,
Cambridge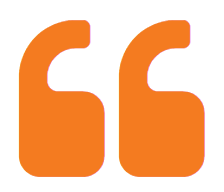 Nothing. When I had a issue. They were good to solve the problems.
Jackie S.,
Brampton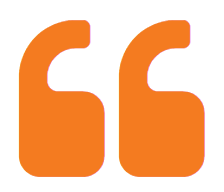 It was a great summer and was able to enjoy sitting out.
Lorenzo C.,
Richmond Hill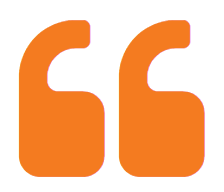 Your product and service is great!
Beverley B.,
Kawartha Lakes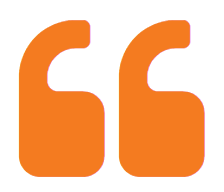 We were really pleased with the service including the professional approach of the technician.
Ron McA.,
Bala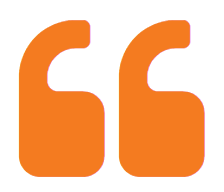 We noticed a significant improvement following treatment.
Roy M.,
Guelph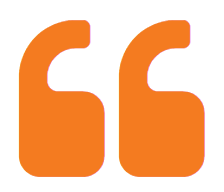 The treatment worked great, barely any bugs out on the weekend it was awesome. Thanks a bunch!
Sean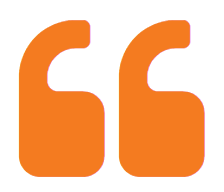 We are very pleased with your service. Quick question, I think I have carpenter ants in the garage. Can you treat this problem?
Michael S.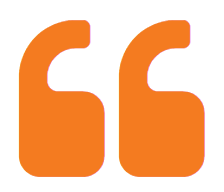 Steve was very polite and professional (The kids also really enjoyed watching him apply the barrier).
Adam M.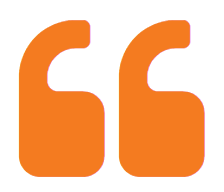 We have been pleased with the results, but realize that we need to be re-sprayed just before the 20th day. I will be speaking to my neighbour to see if he is still interested.. if so, I'll give him your number! Thanks!
Bill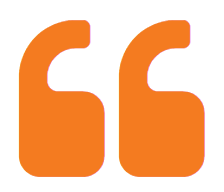 Just to let you know that whatever you are using to keep those little pests away, you are awesome!! It really really works. It's a miracle I must say. Bravo!! To all people involved. I am enjoying sitting in the backyard reading nice book thanks to this bug spray.
Katrina K.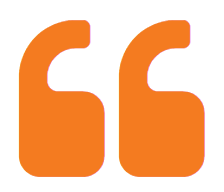 Mark whatever you guys are doing seems to be working... keep up the good work!!
Lucio A.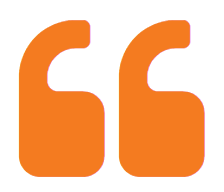 FYI. Zero mosquitos for the first couple weeks after the last treatment. Working great. I am running zero magnets this year. 5 Commercial size magnets last year and still had lots. Not even comparable to last year. We have been outside the whole month of June which has not happened in ten years we have lived here. Chat soon and thanks!
Jason A.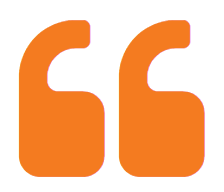 Thank you so much for the notifications of your arrivals and the work that has been done at that time. We have definitely noticed a difference on the property and would certainly recommend your services. Thanks again!
Sharon & Larry S.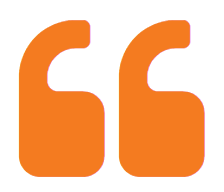 Spending time outside has never been as enjoyable thanks to the mosquito control service. We never could have imagined the service would be effective as it is. Virtually no mosquitoes all season long. We are very impressed with the technician that comes to the cottage to do the work.
Jane G.,
Georgian Bay, Meaford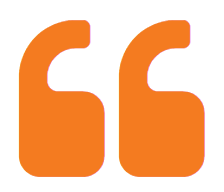 Our friends told us about this service and we thought it was to good to be true. As skeptical as I was at first, the product really works. No more mosquito bites.
Adnan H.,
Huntsville, Lake of Bays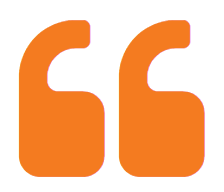 We were considering investing thousands of dollars screening in our gazebo and deck areas because we couldn't sit outside without mosquitoes biting us. Our kids love the results as much as we do. No covering ourselves in DEET bug spray.
Chris F.,
Gravenhurst, Gull Lake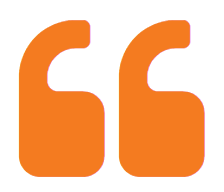 I didn't expect we could find a company to service our island property. The mosquitoes are terrible and we truly felt like were stranded until we started the service. I only wish I knew about the service sooner. Our technician Steve is a pleasure to see every three weeks.
Christine A.,
Mac Tier, Lake Joseph
See our Mosquito Control Service in Action
Postal Code or Zip Code Not Found
Please select your city from the list below
Find Your Local mosquito.buzz